Consulting Services
HNOS provides a variety of consultation services to assist business clients.
We support business clients by advising them on how best to use information technology to meet their business objectives. We help bridge the gap between business and IT by serving as a strategic adviser. In addition to providing advice, we can help with estimating, managing, implementing, deploying, or even administering IT systems on their behalf. We are typically engaged by clients when they require objective advice/recommendations, or when they require temporary help during an IT project.
When it comes to new technologies, our recommendations tend to be grouped under "fast follower" rather than "early adopter" as more often than not the risks associated with leading edge technologies outweigh the potential benefits.
Disaster Recovery Planning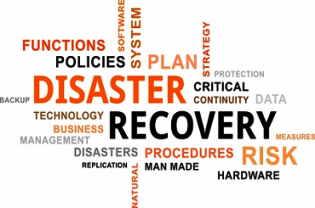 With the increasing dependency on information technology to run business operations, a disaster recovery plan (DRP), is essential in assisting with the recovery of information technology data, and assets. The primary objective of a DRP is to minimize downtime and data loss. A DRP is a documented process (or set of procedures) to recover and protect a business IT infrastructure in the event of a disaster.
A disaster recovery plan must answer at least three basic questions: 1) what is the DRP objective and purpose? 2) which people (or teams) will be responsible in case of a disruption? and 3) what will these people do (what procedures are to be followed) if there is a disaster?
Business Continuity Planning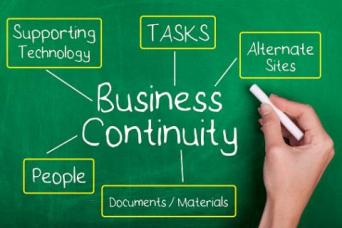 A Business Continuity Plan (BCP) is a comprehensive organizational plan that includes a disaster recovery plan. A BCP is a set of documents which describe how a business can continue operations if it is affected by various disasters.

Any disaster that could negatively impact operations is to be included in the plan, such as supply chain interruption, loss of or damage to critical infrastructure.
Wireless Network Planning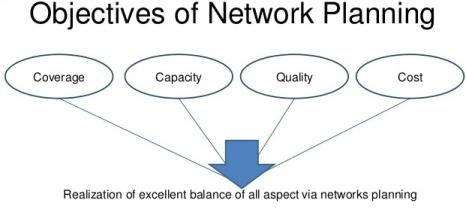 Wi-Fi is a local area wireless technology that allows an electronic device to participate in computer networking using 2.4 GHz (11 channels) and/or 5 GHz (8 channels) radio bands. Due to the complex nature of radio propagation at typical Wi-Fi frequencies, careful planning is required to predict Wi-Fi signal strength for any given area in relation to a transmitter. Wi-Fi connections can be disrupted or speed lowered by: 1) an excessive number of access points in the area; 2) congestion on certain channels, 3) interference from other devices using the 2.4 GHz band such as: microwave ovens, ISM band devices, security cameras, Bluetooth devices, and cordless phones.
Current State IT Assessments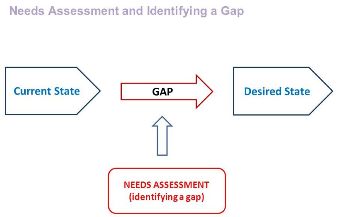 A Current State IT Assessment is a document that tracks all of the individual components (called Configuration Items) in complex IT environments. A Configuration Item (CI) is an IT asset (or a combination of IT assets) that may depend on and/or have relationships with other IT processes. CIs have three (3) attributes: 1) Technical - data that describes the CI's capabilities; 2) Ownership - purchase date, warranty, location and responsible person; and 3) Relationship - relationships between hardware items (like a printer), software (e.g. drivers), and a list of users of the CI.